Master's Degree #367
Est.imated Completion Time: 2 years
Starts: Fall, Spring
Overview
The Master of Applied Computing (MAC) is a distance learning (DL) degree program that equips graduates with the essential skills and knowledge to specify, evaluate, and manage computing systems, as well as the ability to provide technical guidance in the analysis, design, and application of computing systems used in the Navy. The MAC degree is designed to be completed by combining a sequence of NPS graduate-level certificates in areas related to computing, such as computer science, cyber systems and operations, robotics, and data science. The program's flexible design provides sponsoring agencies and students the ability to achieve specific professional education goals by selecting a tailored combination of certificates. There is no thesis or capstone requirement for this degree.
Degree Requirements
Completion within five years (per NPS APM) of three or four NPS DL certificates, all but one of which must be managed by the CS Department. New certificates will be eligible for inclusion, subject to approval by CS Department.
Minimum 44 graduate credit hours, at least 20 hours of which are from CS, MV, or SW courses.
A minimum of 12 4000-level credit hours from CS, MV, or SW courses.
(Optional) At the preference of certain sponsors, a capstone project may be completed with three CS4920 "Advanced Topics in CS" or similar courses, as equivalent to the fourth required certificate.
Certificate options
Students must complete three or four of these certificates. For more information, please contact the POC at alan.shaffer@nps.edu. Please see the following document for the full list of approved certificate options.
Requirements for Entry
Baccalaureate degree with above-average grades
Completion of at least two semesters of college-level algebra or trigonometry
The minimum APC requirement for entry to this program 325
APC requirements for individual certificate programs that a student undertakes for the MAC degree will apply
International students should refer to the International Graduate Programs Office for current TOEFL and NPS Admissions for other entrance requirements
Learning Outcomes
Graduates of the MAC program will be able to:
Apply current best practices to solve computing problems (analyze, design, implement and evaluate).
Apply the knowledge of computing and data systems theory to analyze problems, assess trade-offs, and develop creative solutions.
Analyze the current and evolving state of computing tools and technologies.
Assess and recommend computing technology innovations in military contexts
Demonstrate flexible communication to work with diverse teams and audiences.
Application Information
Applications are handled by the NPS Admissions Office. Please visit the admissions website or contact them at admissions@nps.edu.
Tuition & Service Obligation
For information regarding tuition, please contact the NPS Tuition office at tuition@nps.edu, or contact this offering's POC at alan.shaffer@nps.edu.
For information regarding service obligation, please visit the Admissions Office's Eligibility/Service Obligation page.
Other Information
The length of the MAC curriculum will depend upon the length of time a student must take to complete the set of certificate programs used to meet the degree requirements. In all cases, the NPS Academic Policy Manual (APM) states that all requirements for any master's degree must be completed within a period of five (5) years after being accepted into the degree program.
Offerings database access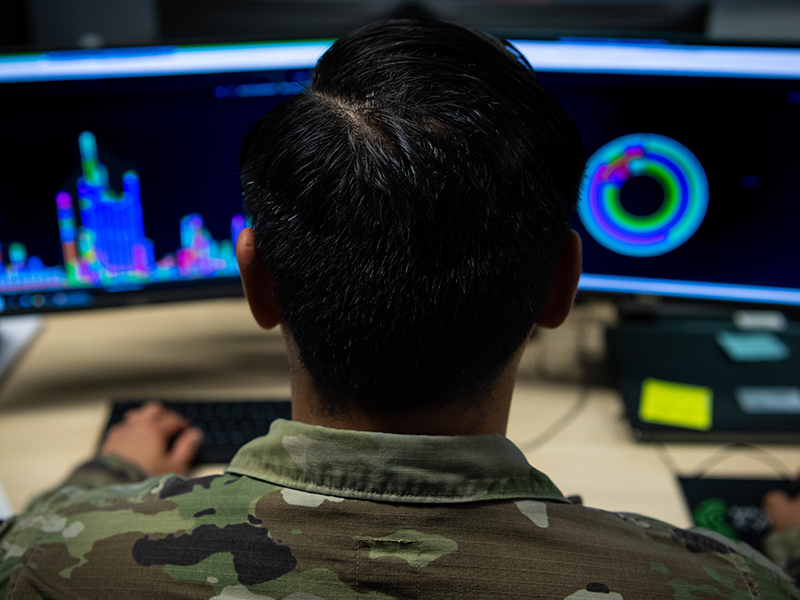 Application Deadlines
08 Jan 2024

Spring Quarter applications due

01 Apr 2024

Summer Quarter applications due

08 Jul 2024

Fall Quarter applications due
Academic Calendar
09 Oct 2023

Columbus Day (holiday)

24 Oct 2023

Shift day: treat as Friday class schedule

10 Nov 2023

Veteran's Day (holiday)
See NPS Academic Calendar for more dates.