Naval/Mechanical Engineering
Certificate #569
Est.imated Completion Time: 2 years
Overview
The objective of this program is to provide graduate education, primarily in the field of Naval Mechanical Engineering, in order to produce graduates with the technical competence to operate and maintain modern naval systems. It establishes a broad background of basic engineering knowledge leading to advanced studies in heat transfer, fluid mechanics, control systems, autonomy, solid mechanics and vibrations and material science.
Courses are delivered on a schedule determined in consultation with the customer, with one course per quarter being typical (four courses per year). A typical program can be completed in two to three years. MS degree programs are research-based and require submission and approval of a written thesis.
Course work is followed by research and submission of a written thesis in MSME and MSES(ME) degree programs. The MSME Degree Program is accredited by the Engineering Accreditation Commission of ABET and requires that students have a baccalaureate degree from an ABET EAC accredited engineering program or establish equivalency. The MAE Department can provide transition education for the purpose of establishing equivalency, but additional course work is required. The MSES(ME) Degree Program is also research-based but is not accredited by the Engineering Accreditation Commission of ABET. It is intended for students who have not satisfied ABET EAC undergraduate program criteria but by their academic preparation and on-the-job experience can successfully complete graduate courses in a chosen area of electrical engineering. Theses must be submitted and approved within a three-year period following the completion of course work in research-based degree programs.
Typical Course of Study
Candidate must take courses in an approved study program which address the Program Educational Objectives and satisfy the following requirements:
Total of 48 quarter-hours of graduate level work.
Minimum of 32 quarter-hours at 3000 and 4000 levels: typically 8 courses.
Minimum of 12 quarter-hours at the 4000 level: typically 3 courses.
Minimum of 20 quarter-hours at 3000 and 4000 levels in courses offered by the MAE Department: typically 5 courses.
An acceptable thesis for a minimum of 16 credits is also required for the Master of Science degree. An acceptable thesis for the degree of Astronautical Engineer may also meet the thesis requirement of the Master of Science in Astronautical Engineering degree.
The student's thesis advisor, the Academic Associate, the Program Officer and the Department Chairman must approve the study program and the thesis topic.
Courses required
| Course | Details |
| --- | --- |
| Course 1 | ME3420 |
| Course 2 | EC4310 |
| Course 3 | PC3014 |
| Course 4 | AE4820 |
| Course 5 | AE3818 |
| Course 6 | AE3830 |
| Course 7 | AE4850 |
| Course 8 | ME4881 |
Learning Outcomes
Graduating students will meet the ABET 1 through 7 outcomes either by previous attainment of an ABET BSME Degree, or by having the knowledge and skills equivalent to an ABET-accredited BSME.
Graduating students will have a minimum of one (1) year of advanced study beyond the bachelor's level and have advanced level knowledge in Mechanical Engineering as demonstrated by the ability to apply master's level knowledge in one of the available specialized disciplines of Mechanical Engineering.
Graduating students will have the ability to apply technical knowledge in a leadership role related to national security.
Application Information
Applications are handled by the NPS Admissions Office. Please visit the admissions website or contact them at admissions@nps.edu.
Tuition & Service Obligation
For information regarding tuition, please contact the NPS Tuition office at tuition@nps.edu, or contact this offering's POC at caadams@nps.edu.
For information regarding service obligation, please visit the Admissions Office's Eligibility/Service Obligation page.
Other Information
A 3.0 GQPR in course work is required for award of a master's degree. Non-resident students enrolled in ECE Department certificate programs may, upon completion of the certificate program(s), transfer from the certificate curriculum to the 592 curriculum and apply certificate program courses toward requirements for a master's degree.
Offerings database access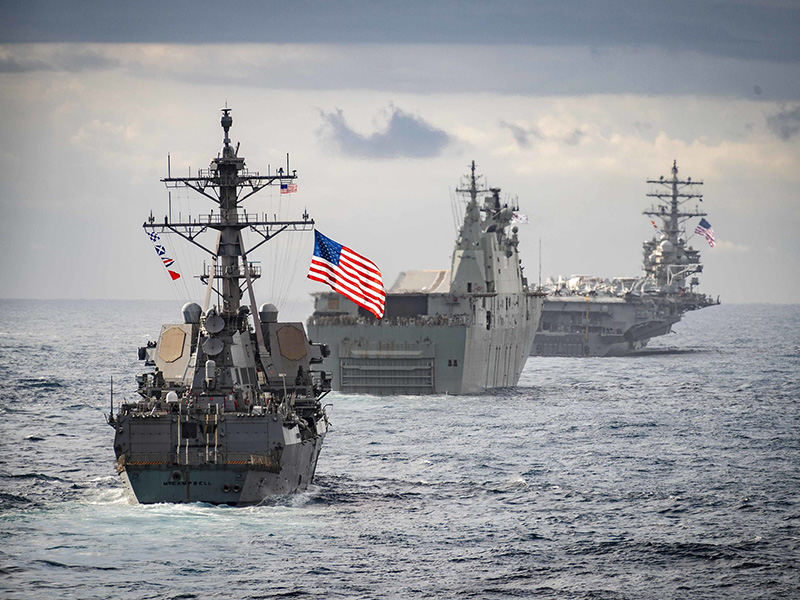 Academic Calendar
06 Jun 2023

Spring quarter pre-graduation awards ceremony

09 Jun 2023

Spring quarter last day of classes