Electronic Systems Engineering
Master's Degree #592
Est.imated Completion Time: 4 years
Starts: Quarterly
Overview
Electrical and Computer Engineering Department Distance learning programs are tailored to customer requirements and may lead to one of several master's degrees. Options include the Master of Science in Electrical Engineering (MSEE), the Master of Science in Engineering Science with a major in electrical engineering (MSES(EE)) and the Master of Engineering (MEng). Courses are delivered on a schedule determined in consultation with the customer, with one course per quarter being typical (four courses per year). A typical program can be completed in two to three years. MS degree programs are research-based and require submission and approval of a written thesis. The MEng degree is course-based and may require a capstone project. A 3.0 GQPR in course work is required for award of a master's degree. Non-resident students enrolled in ECE Department certificate programs may, upon completion of the certificate program(s), transfer from the certificate curriculum to the 592 curriculum and apply certificate program courses toward requirements for a master's degree.
Research or Capstone Project
Course work is followed by research and submission of a written thesis in MSEE and MSES(EE) degree programs. The MSEE Degree Program is accredited by the Engineering Accreditation Commission of ABET and requires that students have a baccalaureate degree from an ABET EAC accredited engineering program or establish equivalency. The ECE Department can provide transition education for the purpose of establishing equivalency, but additional course work is required. The MSES(EE) Degree Program is also research-based but is not accredited by the Engineering Accreditation Commission of ABET. It is intended for students who have not satisfied ABET EAC undergraduate program criteria but by their academic preparation and on-the-job experience can successfully complete graduate courses in a chosen area of electrical engineering. Theses must be submitted and approved within a three year period following the completion of course work in research-based degree programs.
The MEng degree program is course-based, and the degree may be awarded solely on the basis of course work. MEng programs may include a capstone project if a customer wants one. The total time required to complete a degree program ranges from four to seven years, depending on the courses selected.
DL Program Delivery Mode
To maintain quality, it is ECE Department policy to enroll non-resident students in courses also offered to resident students. Lectures are recorded and streaming video is made available to accommodate those DL students whose attendance at the remote site is interrupted by job-related travel.
Courses required
| Course | Details |
| --- | --- |
| Course 1 | EC3600 |
| Course 2 | EC3630 |
| Course 3 | EC3700 |
| Course 4 | EC3210 |
| Course 5 | EC3610 |
| Course 6 | EC4610 |
| Course 7 | EC4630 |
| Course 8 | EC4640 |
| Course 9 | EC4680 |
| Course 10 | EC0820 |
| Course 11 | EC4900 |
Requirements for Entry
An APC score of 323.
Acceptance by the ECE Department: Entrance to the Electrical and Computer Engineering curriculum at Naval Postgraduate School is through a three-part requirement consisting of a minimum grade point average at the undergraduate level, a sufficient mathematics background, and a sufficient background in technical undergraduate studies. Applicants with a B.S.E.E. degree usually will satisfy the last two requirements automatically.
Command/Company endorsement.
Application Information
Applications are handled by the NPS Admissions Office. Please visit the admissions website or contact them at admissions@nps.edu.
Tuition & Service Obligation
For information regarding tuition, please contact the NPS Tuition office at tuition@nps.edu, or contact this offering's POC at fargues@nps.edu.
For information regarding service obligation, please visit the Admissions Office's Eligibility/Service Obligation page.
Offerings database access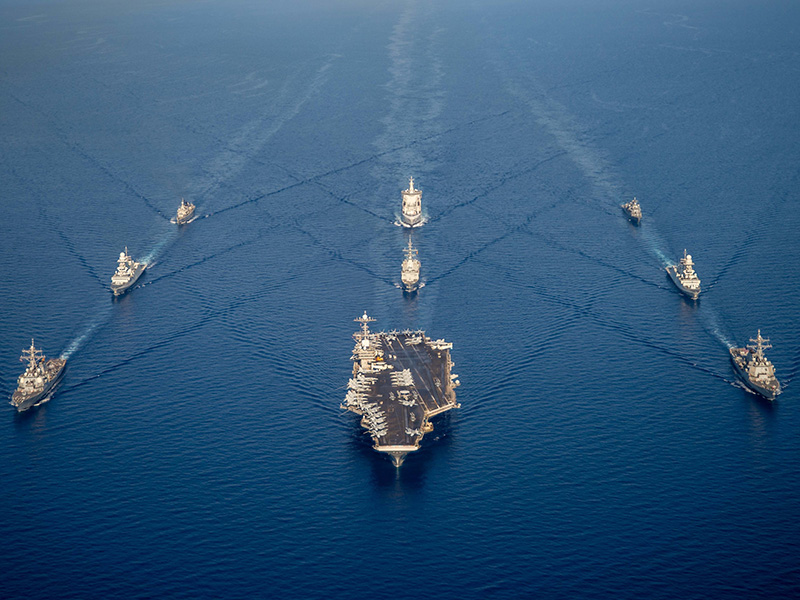 Application Deadlines
25 Sep 2023

Winter quarter applications due

08 Jan 2024

Spring Quarter applications due

01 Apr 2024

Summer Quarter applications due
Academic Calendar
25 Sep 2023

Fall Quarter instruction begins

09 Oct 2023

Columbus Day (holiday)

24 Oct 2023

Shift day: treat as Friday class schedule
See NPS Academic Calendar for more dates.