Defense Energy Seminar Series
Lecture series
Est. Time Per Lecture: 1 hour
Overview
NPS's academic programs in defense energy are supplemented by a seminar series which provides a forum for leading voices within the field, practitioners, and other defense energy influencers. These professionals give presentations, engage in brown bag discussions, and facilitate informal gatherings that encourage defense energy faculty and students to discourse over current issues in defense energy, supplementing classroom teaching with practical, professional experiences. The Defense Energy Seminar Series is a permanent part of NPS's defense energy program, and a key to its real-world relevance.
Learn more about the EAG Defense Energy Seminar Series
Offerings database access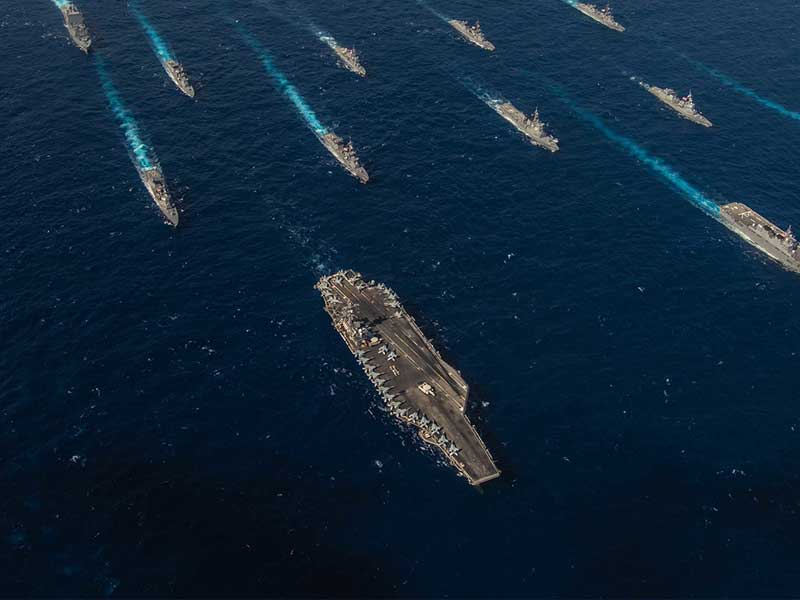 Application Deadlines
08 Jan 2024

Spring Quarter applications due

01 Apr 2024

Summer Quarter applications due

08 Jul 2024

Fall Quarter applications due
Academic Calendar
12 Dec 2023 – 14 Dec 2023

Fall Quarter final examinations

15 Dec 2023

Fall Quarter graduation

18 Dec 2023 – 05 Jan 2024

Winter break
See NPS Academic Calendar for more dates.
Video modules
Sustainable Energy Generation: Nanotechnology for Enhancing Power, Durability, and Upcycling of Ion Exchange Fuel Cells
Global energy consumption is predicted to increase by around 50% within the next 30 years, and there is a necessity for the continuous growth of renewable sources of energy to achieve a sustainable future. A hydrogen economy based on renewables like hydrogen production, storage, and conversion to electricity is considered a promising solution for the future.
Optimized Energy Generation, Energy Storage, and Energy Dispatch for a Resilient Microgrid
Microgrids are recognized as a critical component of resilient military bases and outposts. The most efficient way to counteract a disturbance is the islanding of microgrids and shedding of non-critical loads. It is very desirable to minimize the recovery time of a microgrid after a disruptive event.
Energy Hubs and Advanced Microreactors: Towards Land-Based Nuclear Power Capabilities in Contested and Austere Environments
In recent years, a number of factors are converging to initiate the use of advanced microreactors within the Army and the Department of Defense more broadly. These factors include climate change goals, the Pele microreactor project, ever increasing energy needs, and an increased awareness of logistics challenges in austere and contested environments.
The Operational Energy Requirement
The 2018 National Defense Strategy (NDS) shifted U.S. defense priorities from contingency operations in Iraq and Afghanistan to strategic competition with near-peer competitors and introduced the concept of Distributed Operations. This shift demanded reassessments of nearly every aspect of naval combat operations, but it was immediately clear that sustaining naval operations would be a substantial challenge.
Long-Duration, Energy Harvesting & Storage USVs
SubSeaSail LLC (SSS) has developed two lines of disruptively affordable unmanned surface/subsurface vessels (USSV) with unique sensors fit for purpose.
The Future of Batteries is Solid State
While technologically critical, modern Li-ion batteries possess several issues related to safety, performance, sourcing, and manufacturing. Many alternative liquid electrolyte systems, such as Na-ion batteries, have been proposed to solve the issues with Li-ion batteries.