Defense Energy Seminar Series
Lecture series
Est. Time Per Lecture: 1 hour
Overview
NPS's academic programs in defense energy are supplemented by a seminar series which provides a forum for leading voices within the field, practitioners, and other defense energy influencers. These professionals give presentations, engage in brown bag discussions, and facilitate informal gatherings that encourage defense energy faculty and students to discourse over current issues in defense energy, supplementing classroom teaching with practical, professional experiences. The Defense Energy Seminar Series is a permanent part of NPS's defense energy program, and a key to its real-world relevance.
Click here to watch more EAG Defense Energy Seminar Series lectures.
Offerings database access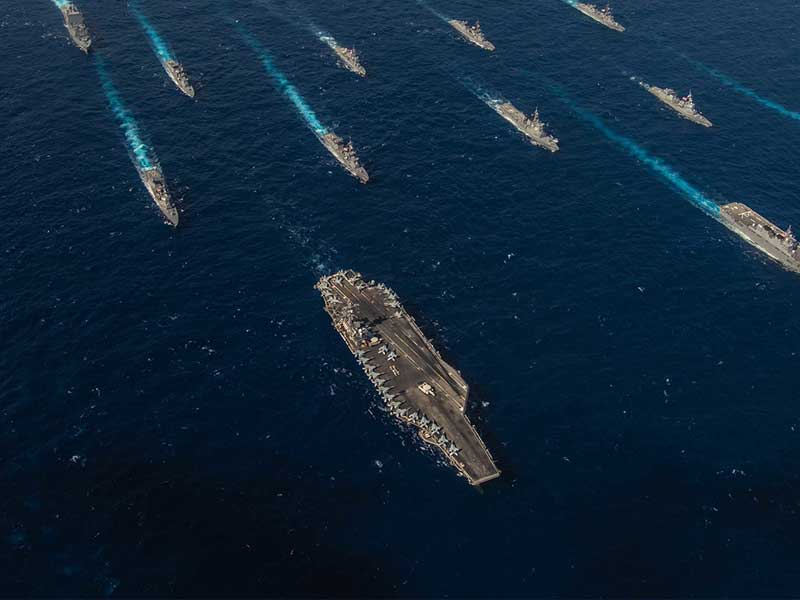 Academic Calendar
06 Jun 2023

Spring quarter pre-graduation awards ceremony

09 Jun 2023

Spring quarter last day of classes
Video modules
Long-Duration, Energy Harvesting & Storage USVs
The 2018 National Defense Strategy (NDS) shifted U.S. defense priorities from contingency operations in Iraq and Afghanistan to strategic competition with near-peer competitors and introduced the concept of Distributed Operations. This shift demanded reassessments of nearly every aspect of naval combat operations, but it was immediately clear that sustaining naval operations would be a substantial challenge.
Long-Duration, Energy Harvesting & Storage USVs
SubSeaSail LLC (SSS) has developed two lines of disruptively affordable unmanned surface/subsurface vessels (USSV) with unique sensors fit for purpose.
The Future of Batteries is Solid State
While technologically critical, modern Li-ion batteries possess several issues related to safety, performance, sourcing, and manufacturing. Many alternative liquid electrolyte systems, such as Na-ion batteries, have been proposed to solve the issues with Li-ion batteries.
Closing the Energy Gap: Improving Energy Analysis in OPLANs and Weapon System Acquisition
While the need to "fuel the fight" has been apparent for millennia, military planners and decision makers have not always appreciated the need to overcome challenges to doing so.
Artificial Intelligence Managed Microgrid with Energy Storage
Secure resilient power is required for circuits to support DOD critical mission. Robust energy storage and technologies are needed to provide resilient power.
Desalination Batteries for Microgrid Energy Storage and Potable Water Production
The overall objective of the project is to develop and demonstrate a hybrid energy storage and desalination system for operation with renewable energy sources such as solar and wind. This will be accomplished using desalination batteries, a patented technology developed by Lynntech that can flexibly produce potable water from seawater as well as reversibly store electrical energy.