Introduction to Electro-Optical Engineering
Course #EC3210
Est.imated Completion Time: 3 months
Overview
An overview of the elements that comprise current military electro-optical and infrared (EO/IR) systems. Topics include properties of light, optical elements, quantum theory of light emission, operating principles of laser sources, propagation of Gaussian beams, laser sources, laser modulators, thermal sources of radiation, laser and IR detectors (photomultipliers, photoconductors, photodiodes, avalanche photodiodes), signal-to-noise analysis of direct- and heterodyne-receiver systems. Includes military applications of electro-optic and infrared technology such as missile seekers, laser designators, laser weapons, and Bragg-cell signal processors.
Included in degrees & certificates
Prerequisites
Offerings database access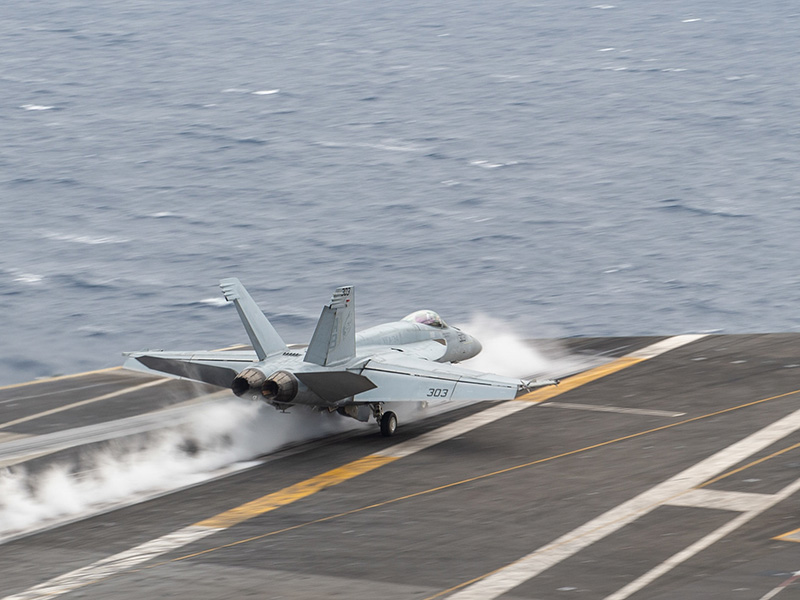 Application Deadlines
08 Jan 2024

Spring Quarter applications due

01 Apr 2024

Summer Quarter applications due

08 Jul 2024

Fall Quarter applications due
Academic Calendar
12 Dec 2023 – 14 Dec 2023

Fall Quarter final examinations

15 Dec 2023

Fall Quarter graduation

18 Dec 2023 – 05 Jan 2024

Winter break
See NPS Academic Calendar for more dates.