Overview
This course provides mathematical development and fundamental principles of sensor array signal processing techniques as applicable to the design and operation of active and passive sonar systems critical to naval operations. Topics from aperture theory, array theory, classical and adaptive array signal processing, and signal detection are covered. The array signal processing principles developed in this course can be extended to applications in cellular communication systems, radar systems, and other fields. Along with the electronic systems engineering curriculum, this course supports the undersea warfare and engineering acoustics curricula, and others. PREREQUISITES: EC3400 and EC3410/EC3500 or EO3402 or instructor's consent.
Included in degrees & certificates
Prerequisites
EC3400
EC3410
EC3500
EO3402
Learning Outcomes
Given the spectral characteristics of the sensor signal under consideration, the student will able to determine the far field and near field regions.
Given the option to choose an amplitude window, the student will be able to select an appropriate amplitude window among rectangular, triangular, cosine, Hanning, Hamming, and Blackman windows.
The student will be able to to determine and compute beamwidth at an arbitrary beam-steer angle and apply beamsteering and aperture focusing functions for a given array geometry.
The student will be able to analyze and solve simple problems in space-time filtering and the spatial Fourtier transform operations.
Given the array geometry, the student will be able to determine the beam patters for linear, planar and volumetric arrays.
The student will be able to determine directivity and directivity index and the source level of a directional source for a given array geometry.

The student will be able to discuss the issues related to adaptive array signal processing methods and compare the performance to that of the fixed array processing.

The student will be able to design and simulate LMS and RLS adaptive algorithms.

The student will be able to discuss subspace array signal processing principles and explain the MUSIC and ESPRIT algorithms.
The student will be able to formulate signal detection as a hypothesis testing problem and compute the probability of detection for a given false alarm probability and the signal to interference ratio.
The student will be able to determine array gain for linear, plana, and volumetric arrays.
Offerings database access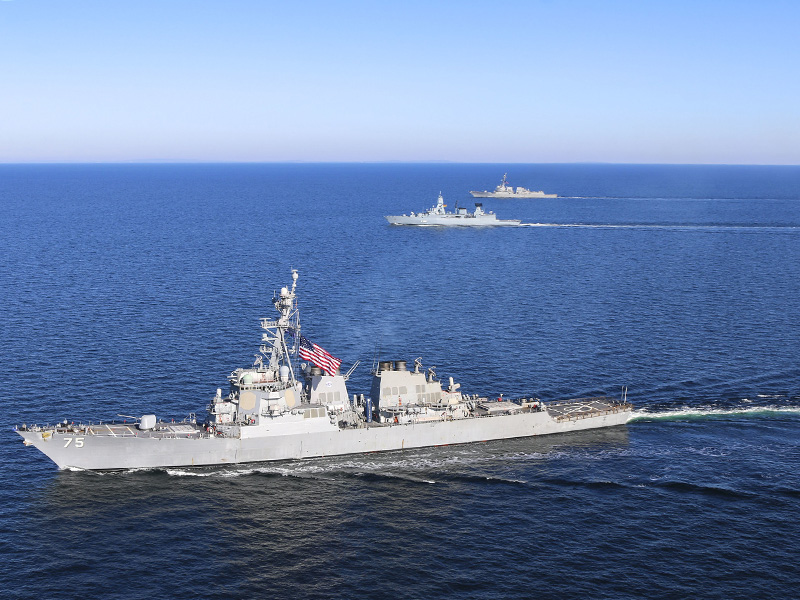 Application Deadlines
08 Jan 2024

Spring Quarter applications due

01 Apr 2024

Summer Quarter applications due

08 Jul 2024

Fall Quarter applications due
Academic Calendar
12 Dec 2023 – 14 Dec 2023

Fall Quarter final examinations

15 Dec 2023

Fall Quarter graduation

18 Dec 2023 – 05 Jan 2024

Winter break
See NPS Academic Calendar for more dates.