Defense-Focused Managerial Inquiry and Innovation Lab
Course #MN4044
Est.imated Completion Time: 3 months
Overview
This course is designed to meet a very specific requirement to prepare students to understand and navigate the capstone requirement for DDM (Department of Defense Management) MS degrees. The course is part of a 3-block DDM capstone sequence (MN4044, MN4090, MN4090). It is a hands-on course where students will: (a). Work through the initial set of tasks each capstone has to successfully navigate in order to become established, and (b) Gain essential knowledge on how to manage their capstone through to completion using their MN4090 capstone blocks.
Included in degrees & certificates
Learning Outcomes
Capstone project teams achieve these objectives by working on solutions to specific problems proposed by sponsors or by working to advance new ideas proposed by students that may meet a sponsor's future needs. These projects are the "vehicles" for fulfilling the ultimate objectives of the DDM capstone. The delivery of these projects will involve the following specific outcomes
Students will demonstrate a clear understanding of the DDM capstone process;
Students will be capable of completing a project vetting process covering both
sponsored-proposed projects and student-proposed projects;
Students will develop a capstone team capable of completing a set of team-forming exercises (or, in some circumstances, are capable of designing an individual project);
Students will be able to complete "Get out of the building" stakeholder interactions to gather required information about/for the project;
Students will be able to develop a Mission Model Canvas for their project (planning and execution tool);
Students will demonstrate they can develop a methodology for executing their capstone (e.g. Hacking-for-Defense-style methodology focused on prototype solutions and validated stakeholder needs; a research approach with specific analytical tools for this course identified; a combination of both; or another methodology suitable for a specific project, e.g. tabletop wargaming exercise);
Students will demonstrate their ability to identify and manage stakeholders inside and outside-of-NPS, e.g. collaboration with NPS departments, help from NSIN (National Security Innovation Network).
Students will show they are capable of organizing legal and administrative tools, e.g. LP CRADAs with private organizations, MOAs with DoD entities, etc.;
Students will be capable of demonstrating their team's progress at an end of quarter in-class "demo" event.
Offerings database access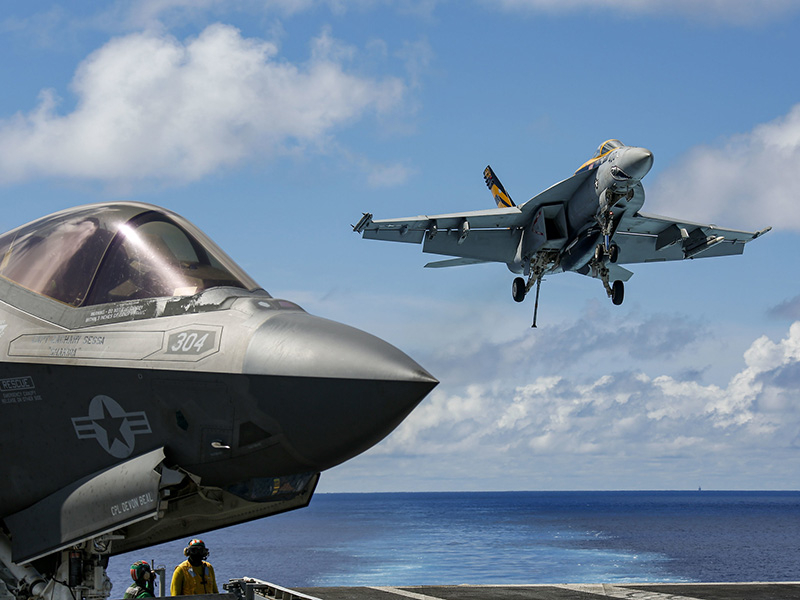 Application Deadlines
25 Sep 2023

Winter quarter applications due

08 Jan 2024

Spring Quarter applications due

01 Apr 2024

Summer Quarter applications due
Academic Calendar
25 Sep 2023

Fall Quarter instruction begins

09 Oct 2023

Columbus Day (holiday)

24 Oct 2023

Shift day: treat as Friday class schedule
See NPS Academic Calendar for more dates.