Physics of Space and Airborne Sensor Systems
Course #PH3052
Est.imated Completion Time: 3 months
Overview
This inter-disciplinary course explores the physical principles underlying the sensor systems needed for satellites and tactical aircraft, as well as limitations imposed by the atmosphere and operating environment on these systems and their communication links. Topics include: satellite orbits, the satellite environment, ionospheric interactions and atmospheric propagation, phased array and pulsed compressed radars, imaging synthetic aperture and inverse synthetic aperture radars, noise resources, thermal radiation, principles of semiconductor devices, optical and infrared imaging detector systems, and their resolution limitations and bandwidth requirements.
Included in degrees & certificates
Prerequisites
Basic physics class. Must be familiar with the concepts of energy and wave motion.
Offerings database access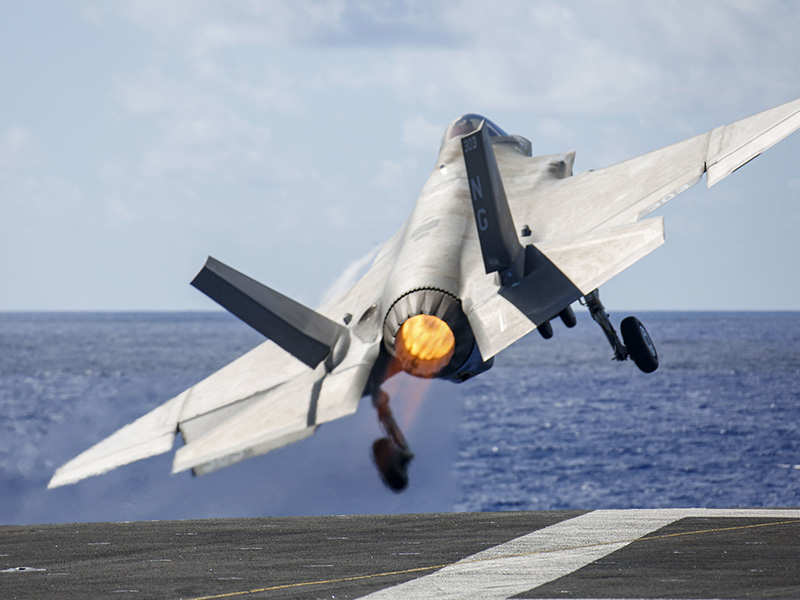 Application Deadlines
08 Jan 2024

Spring Quarter applications due

01 Apr 2024

Summer Quarter applications due

08 Jul 2024

Fall Quarter applications due
Academic Calendar
09 Oct 2023

Columbus Day (holiday)

24 Oct 2023

Shift day: treat as Friday class schedule

10 Nov 2023

Veteran's Day (holiday)
See NPS Academic Calendar for more dates.