Overview
An introductory course designed to present mechanics to students studying acoustics. Kinematics, dynamics, and work and energy consideration for the free, damped, and driven oscillators. The wave equation for transverse vibration of a string, ideal and realistic boundary conditions, and normal modes. Longitudinal and transverse waves in bars. Transverse waves on rectangular and circular membranes. Vibrations of plates. Laboratory periods include problem sessions and experiments on introduction to experimental techniques and handling of data; the simple harmonic oscillator analog; transverse waves on a string; and transverse, longitudinal, and torsional waves on a bar.
Included in degrees & certificates
Prerequisites
Offerings database access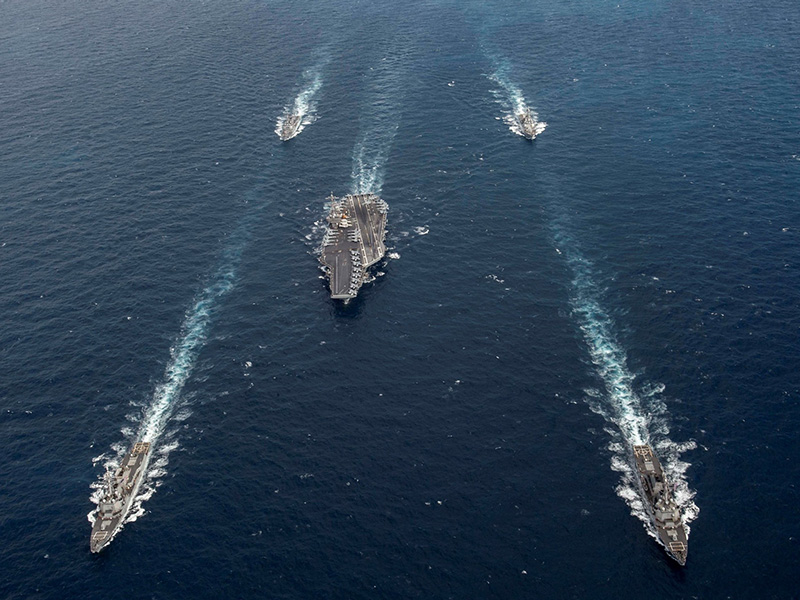 Application Deadlines
08 Jan 2024

Spring Quarter applications due

01 Apr 2024

Summer Quarter applications due

08 Jul 2024

Fall Quarter applications due
Academic Calendar
08 Dec 2023

Last day of classes

12 Dec 2023 – 14 Dec 2023

Fall Quarter final examinations

15 Dec 2023

Fall Quarter graduation
See NPS Academic Calendar for more dates.