Overview
Talks offered as part of this series are cross-disciplinary presentations intended to be accessible to broad audiences. One of the unique features of the Provost Lecture Series is its interdisciplinary approach, as the presentations transcend traditional disciplinary boundaries, making them accessible and engaging to a broad general audience. Attendees can expect to be enlightened and inspired as they listen to a world-class expert and thought-provoking discussions that will provide a deeper understanding of current, critical topics, ranging across science, technology, and social sciences.
Offerings database access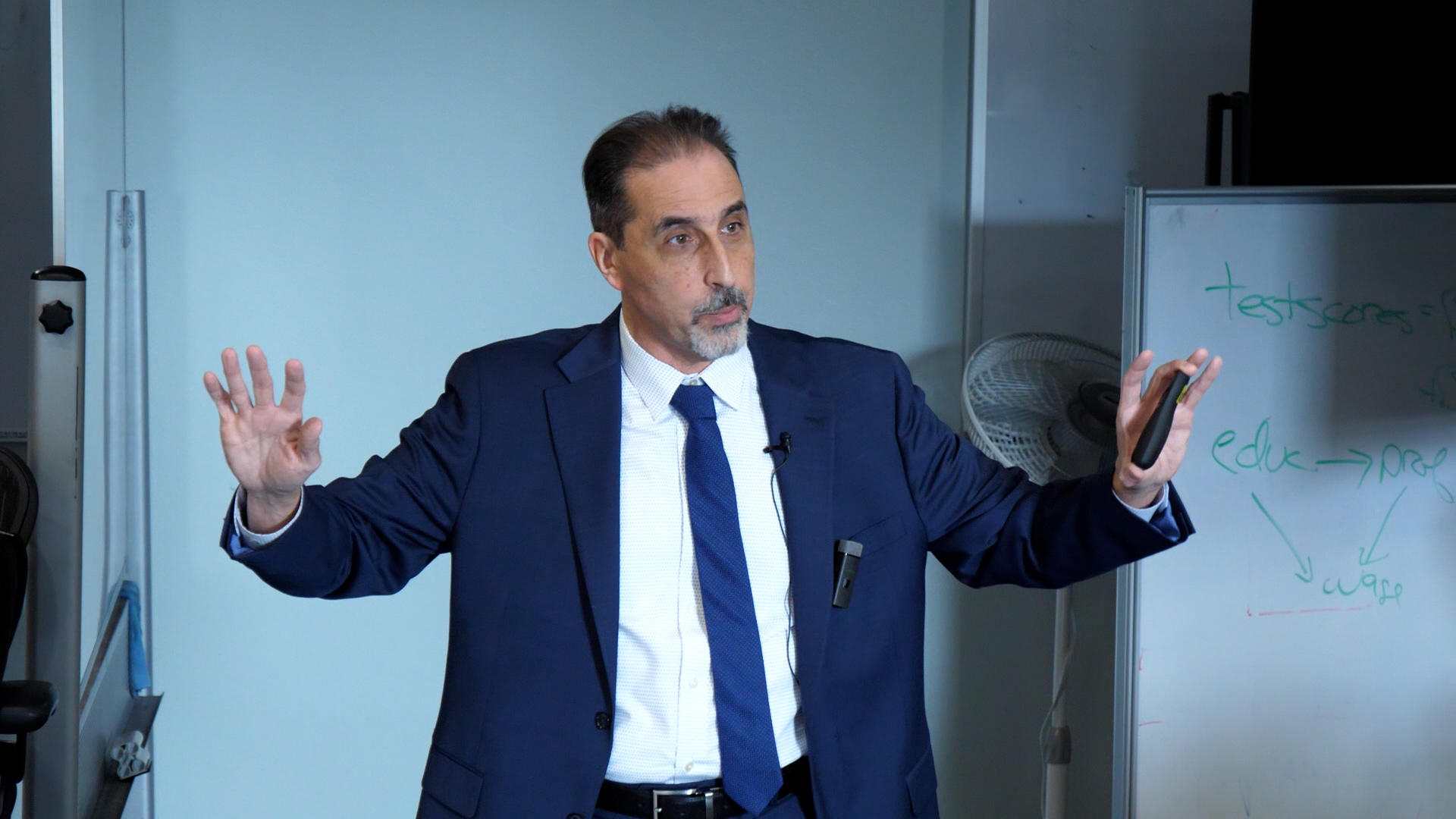 Application Deadlines
08 Jan 2024

Spring Quarter applications due

01 Apr 2024

Summer Quarter applications due

08 Jul 2024

Fall Quarter applications due
Academic Calendar
09 Oct 2023

Columbus Day (holiday)

24 Oct 2023

Shift day: treat as Friday class schedule

10 Nov 2023

Veteran's Day (holiday)
See NPS Academic Calendar for more dates.
Video modules
Hypersonic
Why Faster Isn't Just Faster, But a Game Changer. Dr. Garth Hobson presents why Hypersonic flight provides an unprecedented capability by simultaneously extending range and reducing transit time—enabling rapid reach and global targeting. High performance hypersonic offensive and defensive weapons require efficient aerodynamic designs with light-weight, durable control surfaces and leading edges capable of sustaining the extreme exposure temperatures (above metal melting) during flight.
The Quantum Promise
In celebration of the 2022 Nobel Prize for Physics—awarded jointly to Quantum physicists Alain Aspect, John F. Clauser and Anton Zeilinger for their experimentation with entangled photons, establishing the violation of Bell inequalities and pioneering quantum information science—NPS' own Dr. Frank Narducci explains the science behind their discovery, unraveling the mysteries of "The Quantum Promise."