Cyber Security Fundamentals Certificate
Certificate #256
Est.imated Completion Time: 6 months
Starts: Quarterly
Subspecialty Code: 6203L
Overview
The Cyber Security Fundamentals graduate certificate is intended to provide a technically rigorous foundation upon which to build knowledge and skills in computer network defense, attack and exploitation. Each course is comprised of both instruction and laboratory exercises involving cyber security aspects of computers and networks. These synergistic activities allow students to internalize key concepts in cyber security. The courses and material covered in the Cyber Security Fundamentals certificate satisfy prerequisite requirements for advanced courses in cyber security offered in the Computer Science Department of the Naval Postgraduate School.
Courses required
| Course | Details |
| --- | --- |
| Course 1 | Choose one of the following: |
| Course 2 | CS3670 |
| Course 3 | CS3690 |
Requirements for Entry
Prior academic experience at the undergraduate or graduate level in computing systems and computer networking
Application Information
Applications are handled by the NPS Admissions Office. Please visit the admissions website or contact them at admissions@nps.edu.
Tuition & Service Obligation
For information regarding tuition, please contact the NPS Tuition office at tuition@nps.edu, or contact this offering's POC at irvine@nps.edu.
For information regarding service obligation, please visit the Admissions Office's Eligibility/Service Obligation page.
Other Information
Students entering this program must meet the prerequisites of the individual courses that make up the program. To this end, students are expected to have prior academic experience at the undergraduate or graduate level in computing systems and computer networking.
All of the courses in the sequence are extracted from the current set of graduate courses in the Computer and Network Security specialization offered by the CS Department. Of these, one is a core course. The total number of NPS graduate credits obtained for the certificate is up to 13.5, where laboratory credits are counted as half. This certificate program can also be applied toward a master's degree program, e.g., Curriculum 368.
Offerings database access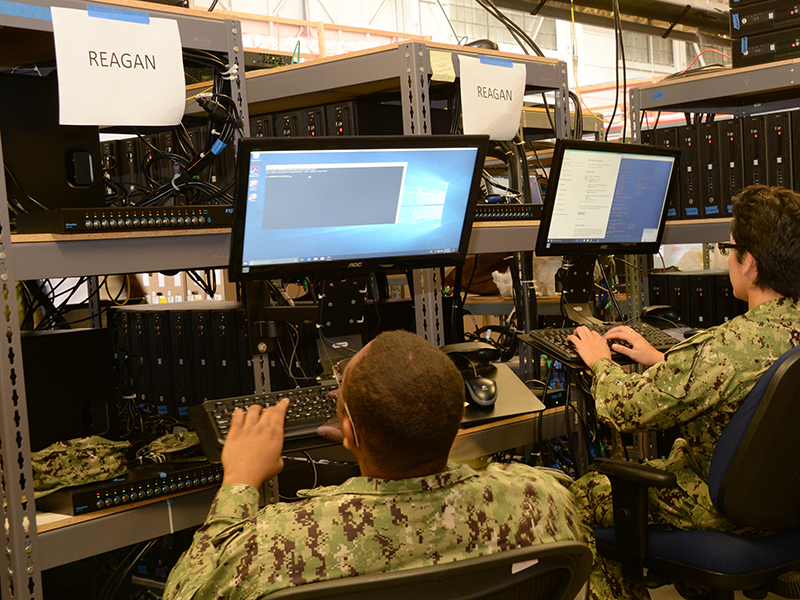 Application Deadlines
25 Sep 2023

Winter quarter applications due

08 Jan 2024

Spring Quarter applications due

01 Apr 2024

Summer Quarter applications due
Academic Calendar
25 Sep 2023

Fall Quarter instruction begins

09 Oct 2023

Columbus Day (holiday)

24 Oct 2023

Shift day: treat as Friday class schedule
See NPS Academic Calendar for more dates.