Certificate #268
Starts: Winter, Summer
Program Area: Data Science and Decisions
POC: Academic Associate
Modality: Distance Learning
Overview
The Academic Certificate in Data Science provides education in distributed computing infrastructure and the application of statistical and machine learning techniques to appropriately manage and gain insights from data of all sizes and types. Data Science has emerged as an area critical to the mission of the Navy and the Department of Defense because of the central role it plays in intelligence, surveillance, and reconnaissance, talent management, cyber-security, and logistics functional areas. Upon successful completion of the course work, students will be awarded an Academic Certificate in keeping with standard practices of the Naval Postgraduate School.
Courses required
| Course | Details |
| --- | --- |
| Course 1 | CY3650 |
| Course 2 | OS4106 |
| Course 3 | CS4315 |
| Course 4 | OS4118 |
Prerequisites
Background in statistics and some experience with higher level programming language as evidenced by transcripts or work history is required for enrollment.
Tuition & Service Obligation
For information regarding tuition, please contact this offering's POC at buttrey@nps.edu, or contact the NPS Tuition office at tuition@nps.edu.
For information regarding service obligation, please visit the Admissions Office's Eligibility/Service Obligation page.
Offerings database access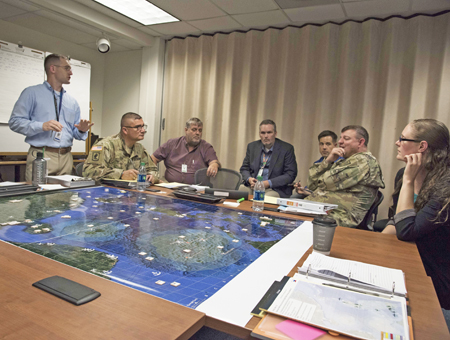 Academic Calendar
27 Mar 2023

Spring quarter instruction begins

06 Jun 2023

Spring quarter pre-graduation awards ceremony