Systems Engineering Management - Product Development
Master's Degree #721
Est.imated Completion Time: 24 months
Starts: Fall
Subspecialty Code: 5000P
Overview
The Naval Postgraduate School (NPS), as a partner in the Massachusetts Institute of Technology's (MIT) "Educational Consortium for Product Development Leadership in the 21st Century" (PD21), is delivering a joint executive systems engineering management degree using distance learning methods to military officers, senior enlisted, federal civilians, and a limited number of defense contractor civilians. The program's joint focus is on joint services, joint engineering-management and joint government-industry. The executive SEM-PD21 degree program is modeled after the graduate program developed jointly by MIT's School of Engineering and Sloan School of Management. The executive SEM-PD21 degree program is designed to produce a cadre of change agents skilled in engineering and management to bring about dramatic improvements in the way American corporations and the defense industry develop and build new systems and products.
Participants in this unique program are exposed to state-of-the-art concepts and tools, as well as world-class companies, leaders, and cross-industry best practices. Students acquire the basic skills and strategic perspective necessary to become future leaders and senior managers responsible for driving product development and business growth through innovation and to become effective change agents at their organizations. They develop a mindset receptive to change and continuous improvement, an understanding of the enablers to business success, and an enhanced ability to recognize barriers to success early in the product development cycle when corrective actions are least costly.
The SEM-PD21 curriculum is an eight-quarter distance learning curriculum with entry in the Fall quarter, which begins in late September with an on-site two-week kickoff at NPS in Monterey, CA. After the kickoff, classes are taken at students' locations by web teleconferencing or online web-based courses. Students are expected to participate in two or three industry trips during the two-year course of study and a graduation ceremony in Monterey at the completion of the program. There will also be occasional Systems Engineering and Product Development seminars for all SEM-PD21 students within their existing course of study.
Courses Required
Quarter
Course
Quarter 1
Quarter 2
Quarter 3
Quarter 4
Quarter 5

OS3211

MGMT/ENG-Elective

SE3810

Quarter 6

MN4379

MGMT/ENG-Elective

SE3810

Quarter 7

SE0811

MGMT/ENG-Elective

SE3810

Quarter 8

SE0811

MGMT/ENG-Elective

SE3810
Eligibility
The following are eligible for this offering:
Naval Officers
Naval Enlisted
Non-Naval Officers
Non-Naval Enlisted
DON Civilians
DOD Civilians
Defense Contractors
Non-DOD Federal Employees
Requirements for Entry
Undergraduate degree in engineering, a related scientific or technical field, with high academic achievement.
Non-technical degrees considered with attainment of college level calculus and/or on a case-by-case basis.
At least five years of experience directly related to product development (three years if student holds a master's degree).
The student must be sponsored by an organization committed to supporting the student's full participation.
Probability & statistics desired but not required.
GPA of 2.6 or better
Learning Outcomes
Completion of all the requirements of curriculum 721 leads to the award of the MSSEM degree.
Graduates also earn an MIT certificate signed by Dean of the MIT Sloan School of Management and Dean of the MIT School of Engineering.
Students enrolled in curriculum 721 can optionally be awarded the MSPD degree.
Application Information
Applications are handled by the NPS Admissions Office. Please visit the admissions website or contact them at admissions@nps.edu.
Tuition & Service Obligation
For specific tuition information for this offering, please visit this offering's More Information page.
For information regarding service obligation, please visit the Admissions Office's Eligibility/Service Obligation page.
Other Information
Program Announcements
Joint Executive Systems Engineering Management (SEM-PD21)
Commencing 11 September 2023
721-241O announcement (pdf)
PD21 flyer (pdf)
721-241O curriculum lineup (pdf)
721-241O tuition letter (pdf)
NPS SEM-PD21 Alumnus Part of NASA's Newest Class
Lt. Cmdr. Victor Glover, an F/A-18 combat pilot currently serving as a Legislative Fellow in the office of Senator John McCain, was selected from more than 6,100 applicants to begin training at Johnson Space Center in August for potential space flight. Glover graduated from the Naval Postgraduate School in 2009 through the Master's of Systems Engineering Management – Product Development 21st Century (SEM-PD21) program, in addition to receiving a space systems academic certificate in 2005, both via distance learning.
Read the full story here
.
Offerings database access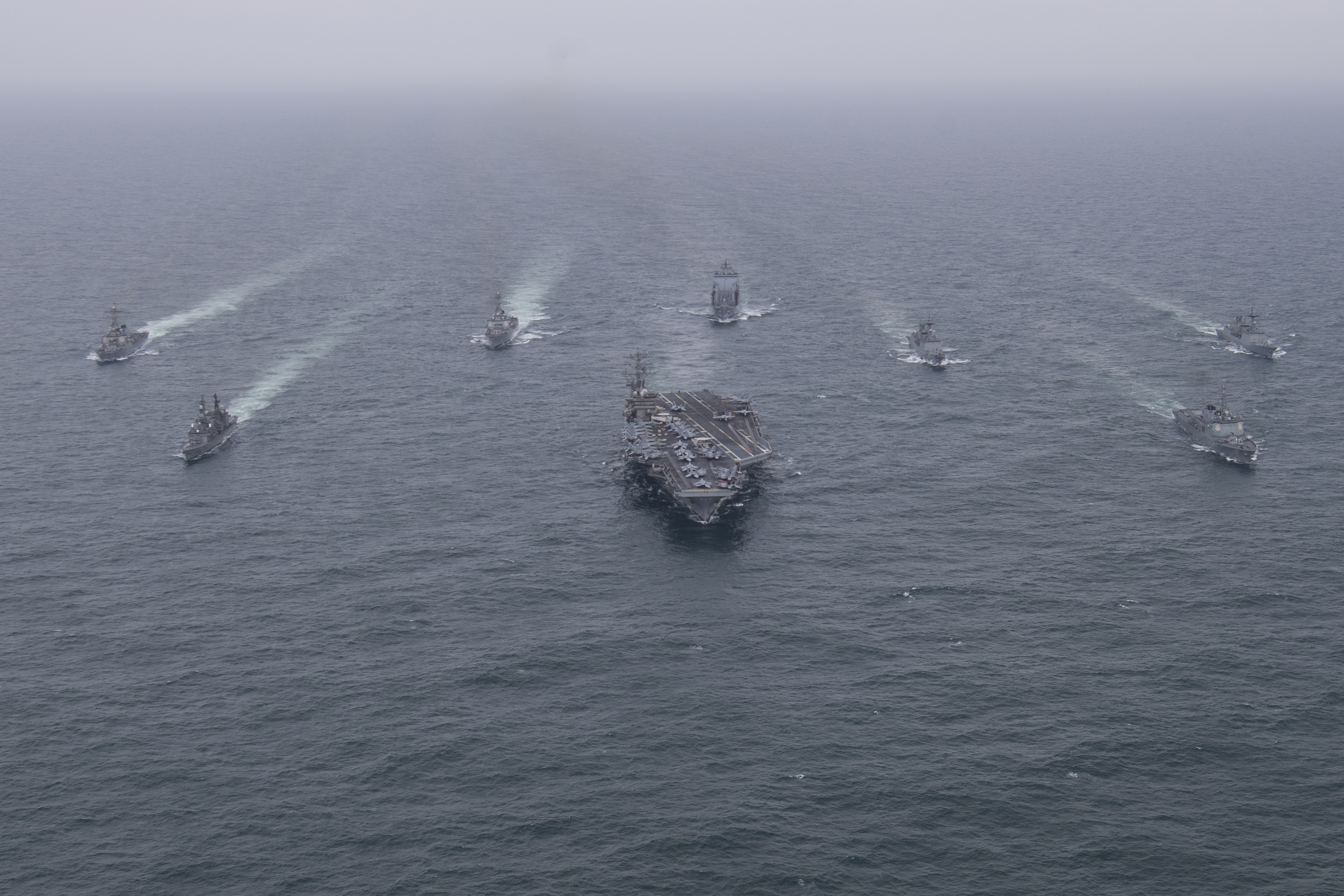 Application Deadlines
08 Jan 2024

Spring Quarter applications due

01 Apr 2024

Summer Quarter applications due

08 Jul 2024

Fall Quarter applications due
Academic Calendar
12 Dec 2023 – 14 Dec 2023

Fall Quarter final examinations

15 Dec 2023

Fall Quarter graduation

18 Dec 2023 – 05 Jan 2024

Winter break
See NPS Academic Calendar for more dates.