Master's Degree #857
Est.imated Completion Time: 24 months
Starts: Summer
Overview
The Master of Science in Financial Management (MSFM) delivers a core of defense-focused courses to equip students with essential skills and knowledge to lead effectively in financial analysis and management positions within the DON and DoD. The MSFM is a 24-month, part-time distance learning program developed to meet the professional career needs of mid-career defense financial managers in accounting, budgeting, financial management, audit, and data analytics. The program supports continuous financial management reform initiatives mandated by Congress and senior leaders, with a focus on efficient and effective expenditure of public funds. The MSFM program is open to active-duty Naval officers, officers from other Services, federal agency civilians, international students, and defense contractors.
Courses Required
| Quarter | Course |
| --- | --- |
| Quarter 1 | |
| Quarter 2 | |
| Quarter 3 | |
| Quarter 4 | |
| Quarter 5 | |
| Quarter 6 | |
| Quarter 7 | |
| Quarter 8 | |
Eligibility
The following are eligible for this offering:
Naval Officers
Naval Enlisted
Non-Naval Officers
Non-Naval Enlisted
DON Civilians
DOD Civilians
Defense Contractors
International military personnel
Requirements for Entry
Baccalaureate degree with a minimum undergraduate quality point rating (QPR) of 2.20
At least one college-level mathematics course
Learning Outcomes
Management Fundamentals. The graduate will have the ability to apply quantitative techniques, accounting, economics, finance, organization theory, information technology, and other state-of-the-art management techniques and concepts to military management problems. In addition, the graduate will know basic management theory and practice, embracing leadership, ethics, written and oral communication, organization design, team building, human resource management, conflict resolution, quality assurance, cost-benefit analysis, risk analysis, stakeholder analysis, and planning within military organizations, as well as military sub-units and activities. This ensures internal and external constituencies are considered in resource management.
Strategic Vision and Defense Budgeting. The graduate will understand the roles the executive and legislative branches in strategic planning, setting federal fiscal policy, allocating resources to national defense, budget formulation, budget negotiation, budget justification, and budget execution strategies, including the principles of Federal Appropriations Law. In addition, the graduate will have knowledge of all aspects of the federal, Defense, and Navy budget cycles including the Planning, Programming, Budgeting, and Execution system with emphasis on budget formulation and execution.
Funds Management. In support of approved programs, the graduate will be able to manage appropriated, revolving, and non-appropriated funds in compliance with regulations of the Comptroller of the Navy and the federal government. In addition, the graduate will be able to develop and review financial reports, analyze budget execution against. operating and financial plans, develop alternate plans based on analyses of an activity's financial performance, and prepare recommendations or make decisions regarding the reallocation or reprogramming of funds. The guidelines of the Defense Finance and Accounting System and the Federal Accounting Standards Advisory Board are relevant.
Accountability, Control, and Auditing. The graduate will be able to acquire and analyze financial data and communicate the results to a diverse audience, including maintaining an integrated financial information system and appropriate internal controls to ensure timely, accurate, and consistent financial information. In accordance with the auditing standards of the U.S. Government Accountability Office, the Defense and Navy audit organizations, and the professional standards of the American Institute of Certified Public Accountants, the graduate will learn to apply audit techniques that enforce sound internal accounting, and administrative controls, safeguard defense assets and assure the completeness and integrity of financial reports.
Acquisition and Program Management. The graduate will understand the purpose and concepts, fundamentals and philosophies of the defense systems acquisition process, and the practical application of program management methods within this process. This includes systems acquisition management; the systems acquisition life cycle; user-producer acquisition management disciplines and activities; and program planning, organizing, staffing, directing, and controlling. This satisfies the Defense Acquisition University education equivalency requirements for defense acquisition professionals as specified in Congress' Defense Acquisition Workforce Improvement Act (DAWIA).
Economy, Efficiency, and Effectiveness. The graduate will have the skills for solving complex and unstructured management problems in which alternatives must be identified, evaluated, and selected in accordance with economical procurement of resources, and effective accomplishment of overall Defense and Navy goals and objectives. This includes cost/benefit analysis, systems analysis, cost estimation, value engineering, business process reengineering, and application of relevant OMB and Defense regulations.
Cost Management and Analysis. The graduate will be able to design, implement, and evaluate different costing systems encountered within Defense and Navy organizations and activities, as well as those found in private sector organizations conducting business with the federal government. In addition to private sector cost management policies and practices, the graduate will understand the application of Defense unit costing guidelines to functional business areas, and the Office of Management and Budget 's Cost Accounting Standards for major suppliers of goods and services to the federal government.
Strategic Resources Management. The graduate will use knowledge of strategic vision and strategic core competency concepts for setting long-range goals, objectives and funding; designing programs to achieve objectives; assigning individual responsibility for resource management, actions, and decision making; measuring performance; reporting results; and evaluating and incentivizing performance. This includes assessing customer needs and customer satisfaction, making recommendations, and implementing improvements in the effective delivery of goods and services to customers or users.
Innovation and Creativity. The graduate will demonstrate innovation and creativity in developing solutions to complex financial, budget, and program management issues that increase program effectiveness and customer satisfaction, while controlling the efficient utilization of financial, physical, and human resources. This involves the ability to identify problems and potential concerns, providing leadership, and teaming with others in the decision making process, and obtaining support for recommended decisions or courses of action.
Application Information
Applications are handled by the NPS Admissions Office. Please visit the admissions website or contact them at admissions@nps.edu.
Tuition & Service Obligation
For specific tuition information for this offering, please visit this offering's More Information page.
For information regarding service obligation, please visit the Admissions Office's Eligibility/Service Obligation page.
Other Information
Students will complete 2 courses per quarter, except quarter 1, which includes 3 courses.
Offerings database access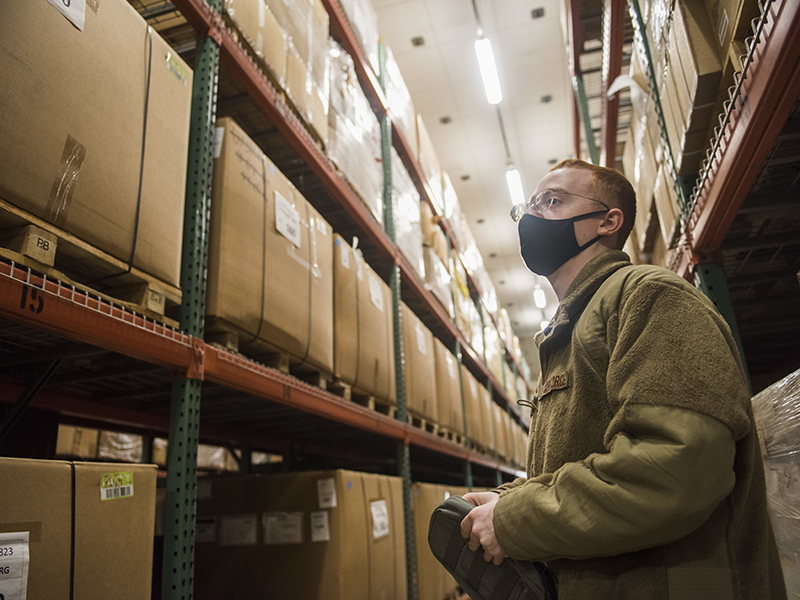 Application Deadlines
08 Jan 2024

Spring Quarter applications due

01 Apr 2024

Summer Quarter applications due

08 Jul 2024

Fall Quarter applications due
Academic Calendar
12 Dec 2023 – 14 Dec 2023

Fall Quarter final examinations

15 Dec 2023

Fall Quarter graduation

18 Dec 2023 – 05 Jan 2024

Winter break
See NPS Academic Calendar for more dates.