Overview
NPS's academic programs in defense energy are supplemented by a seminar series which provides a forum for leading voices within the field, practitioners, and other defense energy influencers. These professionals give presentations, engage in brown bag discussions, and facilitate informal gatherings that encourage defense energy faculty and students to discourse over current issues in defense energy, supplementing classroom teaching with practical, professional experiences. The Defense Energy Seminar Series is a permanent part of NPS's defense energy program, and a key to its real-world relevance. Click here to watch more EAG Defense Energy Seminar Series lectures.
Offerings database access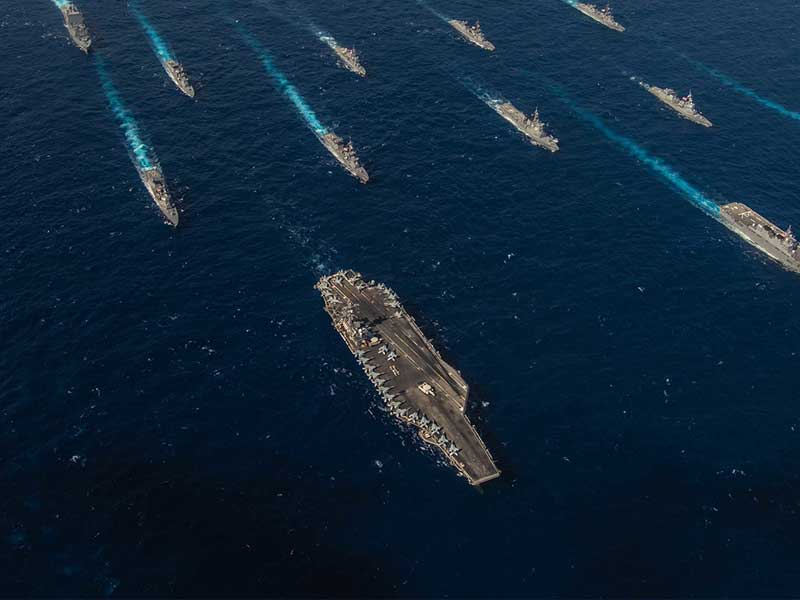 Academic Calendar
27 Mar 2023

Spring quarter instruction begins

06 Jun 2023

Spring quarter pre-graduation awards ceremony
Video modules
Artificial Intelligence Managed Microgrid with Energy Storage
Secure resilient power is required for circuits to support DOD critical mission. Robust energy storage and technologies are needed to provide resilient power.
Desalination Batteries for Microgrid Energy Storage and Potable Water Production
The overall objective of the project is to develop and demonstrate a hybrid energy storage and desalination system for operation with renewable energy sources such as solar and wind. This will be accomplished using desalination batteries, a patented technology developed by Lynntech that can flexibly produce potable water from seawater as well as reversibly store electrical energy.
Developing Power and Energy Solutions in the Polar Environment through International Cooperation
The Polar Regions present unique challenges to Power and Energy systems. From single warfighter to large unit levels, the requirements for stable and reliable power sources are critical to mission success.
Radical Energy Efficiency Through Integrative Design
"Integrative design" is a proven but little-known and rarely-practiced way to make energy savings (or other resource savings) severalfold larger, yet cheaper, and often with increasing returns.
Energy Ships, Mobile Fuel & Power Plants for Energy Security
Previous modeling studies indicate Energy Ships (E-Ships) may be the most promising renewable power generation technology to meet global energy demands and energy security goals.
Control System Cyber Security — What it Means to Grid Reliability
Defense and critical infrastructures including electric grids rely on industrial control systems. Control systems consist of engineering devices "owned" by engineering and Ethernet networks "owned" by network security.