Systems Analysis Certificate
Certificate #281
Est.imated Completion Time: 12 months
Starts: Fall, Spring
Subspecialty Code: 3211L
Overview
The Systems Analysis Certificate program is a distance learning, graduate-level, nondegree program designed to meet the needs of the Navy and other services in the Department of Defense (DoD) for nondegree technical education in systems analysis as a basis for aiding key decisions on force requirements, weapon systems, and other defense matters. Students learn and apply modeling, optimization, simulation, and decision making under risk and uncertainty. The Certificate Program consists of four courses delivered entirely online over a one-year period. The course content and projects will challenge the student academically and address problems of interest to the Department of Defense. The courses are paced week-to-week by the instructors, but the students have great flexibility to do their course work at times of their choosing during each week.
Courses required
| Course | Details |
| --- | --- |
| Course 1 | OS2080 |
| Course 2 | OS3380 |
| Course 3 | OS3680 |
| Course 4 | OS4680 |
Included in degrees & certificates
Eligibility
The following are eligible for this offering:
Naval Officers
Naval Enlisted
Non-Naval Officers
Non-Naval Enlisted
DON Civilians
DOD Civilians
Non-DOD Federal Employees
International military personnel
International non-military personnel
Requirements for Entry
Baccalaureate Degree
GPA of 2.2 or better (GPA waiver may be granted)
Calculus with C or better (Calculus waiver unlikely; please click here for a calculus review)
Learning Outcomes
At the completion of the certificate program, the student should be able to:
Demonstrate proficiency in the fundamental for systems analysis, including selected applications of probability and statistics.
Demonstrate proficiency in the modeling and simulation of combat systems.
Demonstrate proficiency in Naval tactical analysis.
Demonstrate proficiency in Naval systems analysis.
Demonstrate proficiency in appropriate presentation of technical material.
Application Information
Applications are handled by the NPS Admissions Office. Please visit the admissions website or contact them at admissions@nps.edu.
Tuition & Service Obligation
For specific tuition information for this offering, please visit this offering's More Information page.
For information regarding service obligation, please visit the Admissions Office's Eligibility/Service Obligation page.
Other Information
Earns credit towards the DL Master of Systems Analysis degree or an in-residence MS in Systems Engineering Analysis degree. Requirements for the graduate certificate in Systems Analysis are met by successful completion of all four courses. In the case of recent college graduates who have completed calculus-based Probability and Statistics within 3 years of starting the Systems Analysis Certificate, an approved substitute for OS2080 to count towards the Systems Analysis Certificate is OS4011 Risk Benefit Analysis, OS3211 Systems Optimization, or OS3080 Data Analysis and Probability Models.
Offerings database access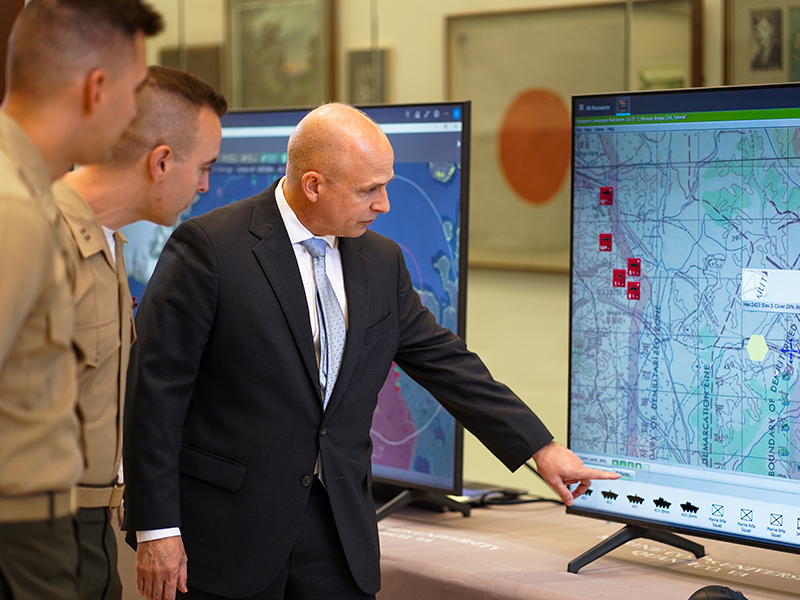 Application Deadlines
25 Sep 2023

Winter quarter applications due

08 Jan 2024

Spring Quarter applications due

01 Apr 2024

Summer Quarter applications due
Academic Calendar
25 Sep 2023

Fall Quarter instruction begins

09 Oct 2023

Columbus Day (holiday)

24 Oct 2023

Shift day: treat as Friday class schedule
See NPS Academic Calendar for more dates.